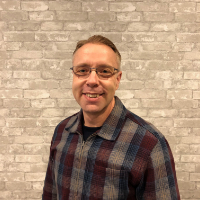 Tony Penner
Lead Pastor
Pastor Tony joined Waverley in 2016. He has a desire for the proclamation of the Living Word of God and to have believers grow dynamically in a relationship with Jesus Christ.
The Gospel is at the center of his heart both for those who know Jesus as their Saviour and for those who do not believe. His ambition is to live humbly in the Grace of God and that God would be glorified above all and in all things.
His prayer for the church is that they be faithfully grounded in Christ, intentionally serving one another with the gifts God has provided and interacting in meaningful ways to impact their world.
Pastor Tony is joyfully married to Christine and they have three wonderful daughters—Bariah, Cadence and Jaylea. In his spare time he enjoys reading, nature photography and hiking.