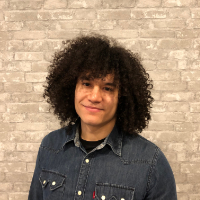 Jeremy Yuen
Worship Arts Pastor
Jeremy serves as the pastor of Waverley's worship arts ministry, and is passionate about God's people exalting God in daily life and corporate worship. God initiated Jeremy's journey in music behind the drum kit, which led to his ministry in the church, along with touring and studio recording opportunities with a variety of Canadian bands and worship leaders. 
In 2011, God led Jeremy to begin leading music in corporate worship, and in 2012, he joined Waverley's staff as music director. After completing a Bachelor of Arts degree in biblical and theological studies at Canadian Mennonite University in 2017, Jeremy started pastoral ministry.
Since he began attending Waverley Church in 2003, Jeremy married his wife, Charisse, in 2010, and they have been gifted with 5 children. Jeremy appreciates time with family and friends, and enjoys playing sports, making music, and cooking.