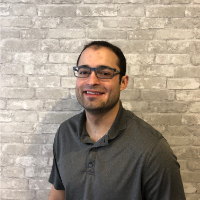 Greg Sherk
Youth/Young Adults Pastor
Greg acquired a Biblical Studies Degree through time spent at Torchbearers His Hill and Briercrest Bible College. His passion for ministering to youth began in camp ministry years ago and has continued to thrive through church involvement and service.
Greg's desire is for the youth and young adults to live dependent upon God, to stand unashamed of the gospel of Jesus Christ, to grow in a Christ-like community together and be equipped to serve the church and witness to the world.
In his spare time Greg enjoys recreational sports, board games, music, outdoor exploration and quality time spent with his lovely wife Abby and newborn son William.