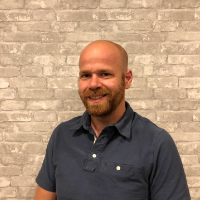 Dustin Brandt
Elder
Dustin grew up in the rural community around Carberry, MB. In 2012 he and his wife Esther moved to Winnipeg to pursue his post secondary education at the U of M. He currently is working as a mechanical engineer. It was during this time that God led them to become a part of the Waverley family. Dustin and Esther have a daughter and two sons.
Dustin has been able to serve in various ministries at Waverley over the years and has been blessed through them. He is excited by the opportunity to be an Elder at Waverley.
Dustin enjoys participating in a plethora of sporting activities and has hobbies that include working on cars, playing board games/puzzling, doing home improvements/renovations and building rockets.