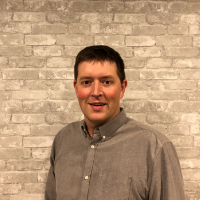 Craig Milligan
Elder
Craig started attending Waverley in 2000 when his family moved to Winnipeg. He is married to Laura and has three kids: Noëlle, Brooke, and Paul. Craig is a civil engineer involved in road design and is the founder of a local software company in this field.
After university, with Waverley's support, Craig spent a few years on the staff of Power to Change ministries where he was involved in evangelism and discipleship among university students here in Winnipeg and abroad. Craig's desire for Waverley is that its people would know and love the Bible, that they would treasure Christ above all else, and that they would help bring the gospel to the nations.
Craig likes camping, fishing, smoking meat, and home improvement projects.