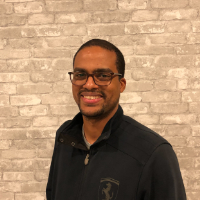 Angel Rosario
Elder
Born and raised on a beautiful island located in the Caribbean. Angel got to know Jesus as his saviour when he was 19 years old. He entered this world through the most loving family he could ever ask for and is married to the most wonderful woman on this earth. God has gifted Angel and Yulianna with two wonderful kids, and the responsibility to look after and guide them towards walking with the Lord.
As a receiver of the unique gift that is Salvation through Christ, it is Angels desire that all people he is in contact with are impacted somehow by what God has done in, with, and through his life.
Angel and his family started attending Waverley Church in 2019. He loves sports in general, and getting in contact with nature.