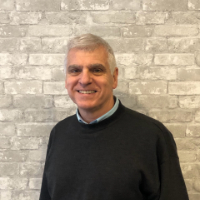 Ruben Alvaro
Deacon
Ruben was born in Argentina where he married his wife Leslie 36 years ago. They both moved to Canada in 1986 and have been gifted with 4 children and 4 granddaughters. He has been attending Waverley with his family for more than 15 years.
He is a neonatologist (physician that looks after sick newborn infants). He has been serving as a board member at Waverley for the last five years. Ruben's desire is for the church and for him to grow closer to God and to serve Waverley in whatever capacity is needed to impact our community for the Lord.
In his spare time Ruben enjoys playing sports, traveling, and playing board games with his family.