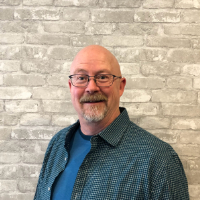 Mark Stone
Deacon
Mark joined Waverley church in May of 1988. He joined the deacons board in June of 1989 and has served in that capacity since then with a few breaks. During his time at Waverley he has served in a number of ministry areas. His current portfolio deals with management of the church's building and grounds.
Mark and his wife Liz serve together within the Deacon ministry. Their desire is to serve God and see His name honoured in every part of Waverley's ministry areas.
In his spare time he enjoys many outdoor pursuits including camping, hiking and fishing.